Try One of Several Natural Therapies To Quit Smoking

There are many natural therapies on the market these days to help you when giving up smoking.
Using any of these therapies may assist you when you quit cold turkey. Yes - that's right - it is still quitting cold turkey because you are not putting nicotine into your system using nicotine replacement therapy for instance.
Anything that contains nicotine such as the nicotine patch or the electronic cigarette is not considered natural because you are avoiding nicotine withdrawal.
If you decide to go with a natural therapy your reason for doing so is to get you through the pain and anxiety of nicotine withdrawal. 
Most therapies offered are aimed at stress reduction and relaxation and in that regard I believe they can help in a big way.
When the "nicotine monster" is having a huge tantrum inside your head it might pay you to seek out a massage, some acupuncture or even a session of hypnosis- anything in fact that will get you through the toughest times. Hypnosis is also fantastic for helping with anxiety.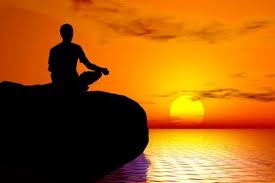 I remember the first time I tried to quit smoking I bought a packet of herbal cigarettes. They were very strange to smoke and they tasted funny but it was still quitting cold turkey because of the absence of nicotine. So, even though I had something to do with my hands and I still had that feeling of being a smoker I was still in agony from the lack of nicotine.
This should make us all realise the power of nicotine addiction because it was so easy to get hooked on normal cigarettes but I just couldn't take to the herbal ones. But they could work for you - we are all different!
Many people say that they took up yoga in order to relax and also to learn how to breathe again.  Smokers learn to shallow breathe and forget how to breathe properly and this increases the risk of anxiety.  Breathing correctly can help you in many ways - it sounds so simple but it's true!
Of all the so called "quit smoking help" out on the market it is these natural ways that are the least of your worries. And if you go completely natural and look at your diet and excercise at the same time you are less likely to gain weight. With some of the other quit smoking products like prescription drugs such as Zyban or Champixthere is always the fear of suffering from side effects and the concern about putting more chemicals into your body.

Related Pages:

The Electronic Cigarette -read about this amazing gadget!
Reasons to Quit Smoking.
Hypnosis.
Anxiety.
Champix.
Zyban.
Return from "Natural Therapies" to "How to Quit Smoking"